Update: May 9, 2019
Voters approve Issue 1 for Bipartisan, Public Process for Drawing Congressional Districts
Ohioans never gave up on the fight to end to the manipulation of congressional districts for political advantage and today our efforts paid off! The measure seeks to prohibit, or at least reducing, partisan gerrymandering. The OEA Board of Directors had unanimously endorsed the measure as did the Ohio Democratic Party and the Ohio Republican Party.
Related Stories
The unofficial vote tally showed Issue 1 with a 75 percent to 25 percent lead — 1,165,409 votes for to 391,527 against. The official vote will be known within a few weeks. The county boards of elections must complete their official canvass no later than May 29, 2018.
---
---
Ohio has some of the worst gerrymandered congressional districts in the country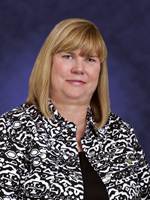 In early February, the Ohio legislature passed Senate Joint Resolution 5, a genuine bipartisan agreement aimed at significant congressional redistricting reform that will benefit all Ohioans. On February 20, the Ohio Ballot Board officially placed the congressional redistricting reform measure on the May primary ballot as Issue 1.
Issue 1 calls for a bipartisan redistricting process that will help prevent hyper-partisan gerrymandering that favors one political party.
Issue 1 also creates a more transparent process that encourages greater participation from Ohio citizens. The proposal that will appear on the May 8 ballot is the result of committed leadership in both chambers of the Ohio legislature, as well as the vigilant grassroots efforts of the Fair Districts = Fair Elections Coalition that included collecting some 200,000 petition signatures. The OEA Board of Directors has unanimously endorsed the measure to make sure the state's congressional districts are fair for everyone. And OEA is pleased to have played a role—requested by Senate President Larry Obhof—in brokering the deal.
It is OEA's hope that the process that resulted in this redistricting reform proposal will boost public confidence that elected officials can set aside partisan interests to serve the greater public interest and compromise in a way that solves complicated issues.
Now we must work to garner the needed voter approval of this good-government reform.
Supporting Issue 1 is in the best interest of both OEA members and the students we serve. It provides a means for drawing congressional lines that will produce more competitive elections, and it has the potential to spur greater faith in the electoral process and yield higher voter turnout.
Having fair congressional districts matters because it can affect who represents us in the U.S. House of Representatives. In November 2015, Ohio voters overwhelmingly passed redistricting reform for state legislative districts. Voters reformed the way state legislative maps are drawn by imposing strict rules for keeps communities together, prohibiting hyper-partisan gerrymandering and creates more transparency.
Now it's time to create similar rules for the way we draw congressional districts. All Ohioans deserve fair districts and fair elections. With Issue 1, we have the opportunity to make sure Ohio's congressional districts are fair for everyone. Vote for Issue 1 on May 8.
To learn more about Issue 1 visit www.fairdistrictsohio.org.
— Becky Higgins, OEA President