ONE gives early career educators and early career education support professionals an intentional space to engage in continual learning, share resources, and best practices.
That's why Ohio's New Educators (ONE) is excited to offer the Beyond the Classroom Winter Series, a virtual learning series where you can connect with, learn from, and share ideas among fellow early-careers educators, ESPs, and education leaders across Ohio.
Winter Virtual Sessions
Wednesday, February 15, 2023 6:30pm-8:00pm
Host: Ivana Farrar
Have you ever considered writing a children's book? Come listen to Ivana Farrar, the author of "Stop, Phoenix!". In 90 minutes, Ivana will show you how you can write a children's book in addition to why you should embark on this great accomplishment. Come and listen to this Beyond the Classroom session to help inspire your creativity!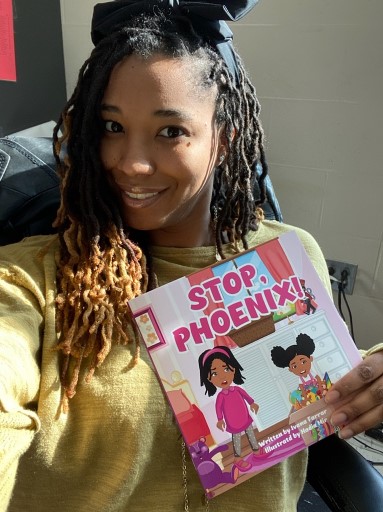 February 27, 2023 6:30-8:00 PM
ONE Host and Guest: Andrea Kuchta and Dani Munzo-Parales
Are you inspired by Educators of Instagram? Add Instagramming to your Technology Toolbox! Join us on as we discuss how you can set up your own educator/ business IG page. Learn the basics of IG including how to create eye-catching posts, engaging InstaStories, Reels, and effective strategies to grow an active following.
We look forward to connecting with you!
Register Today for the Winter 2023 Sessions!
*Registrations for January are open now! Registrations for February and March Sessions will be open by the 1st of each month (Session topics may change due to presenter availability). OEA Members will receive a certificate for contact hours for full registration and attendance.